Treat yourself to a bottle of Natural Springs Australia's fresh spring water and get a free bottle with your first order
15L Bottle
HK $128
Deliver Natural Springs Australia's fresh spring water right to your home! Our water is high in natural minerals, with a highly sought after pH of 8.1. Available in a 15L bottle, it's sure to keep the entire family hydrated and healthy.
Manage your delivery schedule: NSA makes it easy for you to manage your delivery date and number of bottles to receive. Sign up for an account and enjoy the benefits of Natural Springs Australia!
Calculate next available delivery:
Minimum Order Quantity: 3
?
Natural Mineral Water Straight from the Springs of Australia
That's why it's crystal clear, refeshingly pure water.
Hailing from Black Mount in Australia
Jam-packed with all-natural minerals from Black Mount in Australia, Natural Springs Australia's natural mineral water ensures not only quality of taste, but also substantial health benefits.
Experience the Difference
With a pH of 8.1, high mineral density, and a great taste, our water is made to refresh, hydrate, and rejuvenate.
What's in our mineral water?
Our mineral water is filled with calcium and magnesium, minerals that work in tandem to benefit your overall health and wellbeing.
The calcium in our water helps strengthen your bones, while the magnesium helps your body to efficiently synthesize calcium.
What are the health benefits of mineral water?
What can drinking mineral water help?
Mineral water has been shown to assist in prevention and help the following:

Migraines

Chronic Pain

Anxiety

Constipation

Diabetes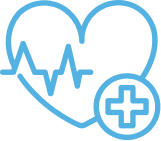 Heart Health